TALOSYS Inc.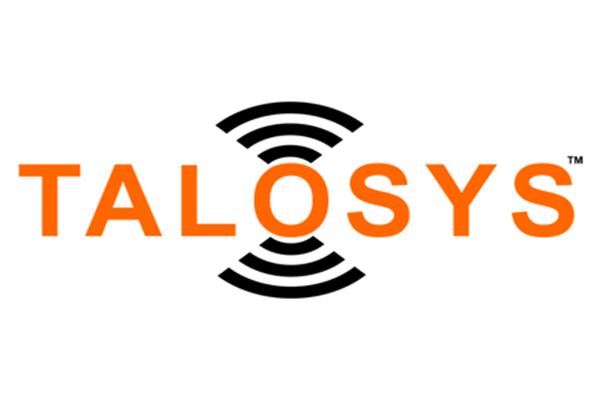 TALOSYS Inc.
Ruby Sarda
4445 Eastgate Mall, Suite 200, San Diego, CA 92121
Ph: (855) 940-4449
Talosys provides a wide variety of automatic, wireless data acquisition and remote monitoring systems and solutions based on long-range radio signals and Internet of Things technology. The systems range from cold chain monitoring, vaccine storage temperature monitoring, vibration and temperature monitoring for predictive industrial maintenance, indoor and outdoor asset tracking, indoor and outdoor air quality monitoring, smart waste bin monitoring, liquid level monitoring, capacity alerts and people counting for safe social distancing, patient monitoring, panic buttons for employee safety, desk and room occupancy monitoring, and smart rodent control.


The Talosys temperature and humidity monitoring system helps with regulatory compliance in food services and health care industries. It eliminates inefficient, error-prone manual logging of refrigerator and freezer temperature, monitors temperature and humidity continuously and creates automatic reports. The smart, wireless sensors read the temperature at preset intervals and alert by email or text message if any preset condition is breached. Easy to set up in minutes. Excellent ROI. Reduce food wastage and health hazards. Monitor temperature from anywhere, any time. Use in cold chain logistics. Plug and play for monitoring refrigerated vans. Maintain vaccines, medicines, and medical equipment at the proper temperature. Data generated is hosted on the cloud for analytics and predictive actions.

The Talosys smart waste bin monitoring system for smart cities, buildings, and facilities can detect when the waste bin is nearly full. This allows the waste management administrators to collect data for analytics and route planning, only collecting trash from bins or dumpsters that need to be emptied. This can save money in fuel and employee time. Eliminate overflowing trash by getting automatic alerts on your smartphone, tablet, or computer when the bins are nearly full. Easy to deploy in minutes. Additional sensors are available to send out alerts for overturned bins. The Talosys system with smart wireless sensors helps keep cities and facilities clean and reduces health risks from overflowing bins.
The Talosys smart safety system is intended for housekeeping staff, healthcare staff, school staff, at-risk patients, and technicians working in hazardous environments. Cities across the US now require hotels to provide safety solutions for their housekeepers to combat harassment. The Talosys smart safety system is a non-intrusive wireless solution that respects personal privacy and at the same time ensures that a designated person is notified instantly with the exact location in case of an emergency. It is inexpensive, easy to setup and use, works both indoors and outdoors without any blind spots.


The Talosys wireless condition monitoring system with built in 3 axis accelerometer and temperature sensor. It directly sends VRMS, ARMS, Peak, Displacement, Kurtosis, Crest factor, Skewness and Standard Deviation values to the linked applications. No wiring needed. This plug and plays system can last up to 2 years on inexpensive AA batteries. The IP66 enclosure is designed for factory environment. Integrations with all popular Internet cloud platforms are supported for downstream analytics and for building machine learning models. Installs in minutes.
Talosys Liquid Level Monitoring system monitors the liquid levels in tanks, reservoirs, and snow levels using wireless, ultrasonic level sensors and sends out automatic text and email notifications. The long-range sensors work on radio signals, consume low battery power, and can be wirelessly upgraded over the air when software updates become available. These sensors help eliminate the human errors associated with manual monitoring.
The Talosys wireless water conservation system monitors soil moisture levels to conserve water. It is suitable for precision agriculture, has a long range, long battery life of several years, IP66 casing for rugged environments, requires no maintenance and it is easy to set up in minutes. Farmers can increase yields and crop quality by irrigating at the right time with the right amount of water, conserving water at the same time using the Talosys soil moisture monitoring system. The system logs the soil moisture data and temperature/humidity conditions for downstream analytics and Machine Learning models. You receive an automatic text or email notification on your smartphone, tablet, or computer if a preset condition is breached.