EnRep, Inc.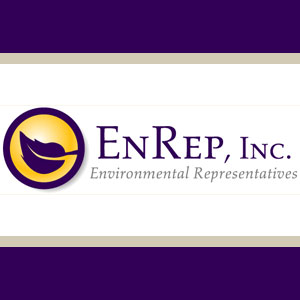 Environmental Regulatory Compliance
EnRep provides chemical/waste management compliance, develops programs to meet client's needs, and provides onsite support to maintain compliant programs. EnRep's experience in chemical management data administration allows customers to identify and collect metrics to demonstrate program adequacy and track process improvement results. We can provide all facets of program implementation, including procedure and training development, MSDS and chemical inventory review and tracking, labeling, and barcoding. We also provide audit/assessment support and tracking/trending of deficiencies.
Work Management Processes
Integration of work management processes. EnRep professionals work with client subject matter experts to ensure business processes implement contractual and regulatory requirements, while facilitating company performance goals. We help clients develop improvement plans that address the needs of their customers while ensuring the work can continue to be performed safely and without adverse impact to the workers, environment, or general public. We have experience implementing Conduct of Operations expectations based on the needs of operating facilities, as well as deactivation, decommissioning, and demolition projects. We use human performance improvement techniques and integrated safety management concepts to develop safe and compliant procedures and work instructions.
Human Performance Improvement
EnRep provides experience in developing and implementing training on human performance improvement concepts, reviewing work documents for human factors considerations, and mentoring field work supervisors in the use of human performance tools.
Procedure Management
EnRep uses proven techniques to develop compliant procedures that are tailored to the experience and training of the work force. We help clients streamline existing procedure sets to eliminate redundancy. Our Procedure Specialists stay abreast of new technologies to help clients implement procedures in the most time effective manner possible for the work environment.
Work Force Development
EnRep implements a systematic approach to the development of training that meets the requirements of DOE O 426.2. Our Training Specialists help clients implement individualized training and qualification programs to maintain compliance and strengthen the knowledge of the work force. EnRep also provides standardized training for OSHA, CFR, and environmental regulations.